This selection of sweet vegan 4th of July recipes will make sure that you have the most delicious desserts, that will impress all of your guests! Add these plant-based desserts to your vegan 4th of July menu, or any other patriotic holiday menu.
Jump to:
🇺🇸 Vegan Flag Cake
This Vegan Flag Cake is the easiest way to make the most festive-looking dessert with just a few simple steps! It uses a simple sheet cake, (vegan) whipped cream, and fresh berries. This party cake will wow your friends and family!
🥗 Red, White and Blue Berry Salad
Looking for a healthy treat on this upcoming holiday? Try this red, white, and blue berry salad! It is whipped up together in minutes, so refreshing and delicious!
🥧 Patriotic Mini Fruit Tarts
Mini fruit tarts make the perfect dessert for the 4th of July! This tartlet dessert is uses coconut cream and is totally gluten-free and vegan, too!
🍰 Red, White and Blue Pound Cake
This Red, White, and Blue Pound Cake is the perfect fun treat for the Summer! Gluten-Free and Vegan, this patriotic dessert is perfect for bringing to parties!
🍓 Patriotic Yogurt Parfaits
These easy vegan yogurt parfaits are the perfect red, white and blue desserts for the Fourth of July! Quick and easy to make.
🫐 Blueberry Cheesecake
This Vegan Blueberry Cheesecake is absolutely stunning and so creamy! It has bold flavors and delicious layers. Plus it is paleo-friendly! It's the perfect creamy dessert for July fourth!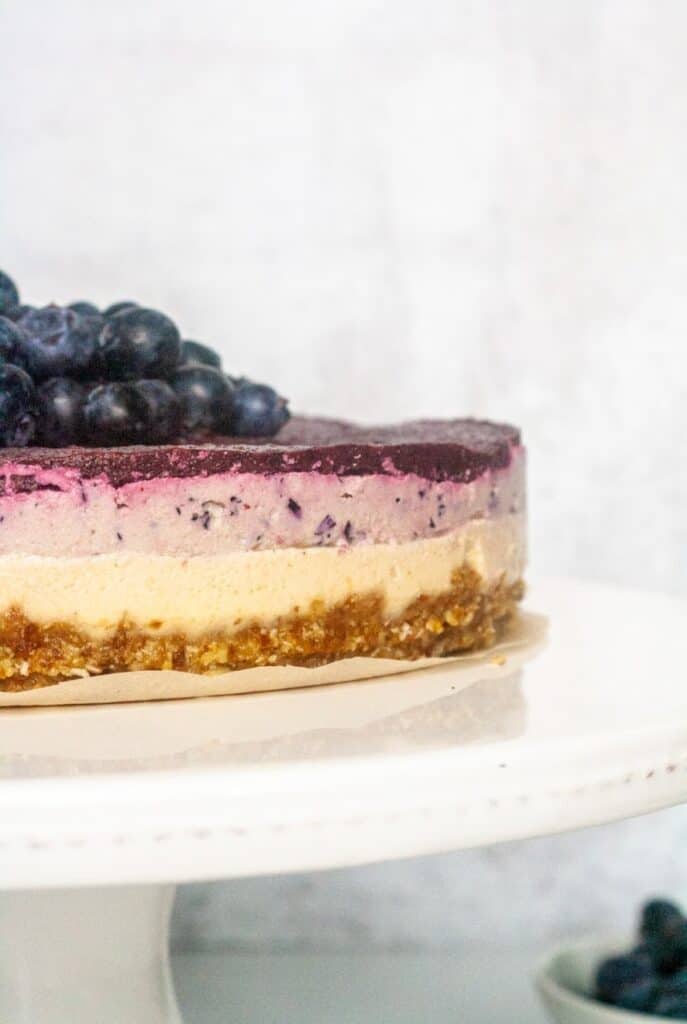 🍨 Red, White and Blue Eton Mess
Red, White, and Blue Eton Mess is the perfect dessert for any patriotic celebration or color-themed party. This recipe is vegan— egg, dairy, and gluten-free as well as top 8 allergen-free so it will suit many guests' dietary needs.
Conclusion
As you can see, creating a vegan holiday dessert does not have to be complicated! By using simple and fresh ingredients like blueberries, and strawberries you can add stunning pops of the US flag colors!
I hope you enjoy this selection of sweet vegan 4th of July recipes. For more vegan meal ideas browse our recipe page.