These vegan Star Wars Party recipes will blow your mind! Enjoy vegan Star Wars Food to celebrate May 4th or during your next movie night and/or party. This roundup of 15 plant based Star Wars party ideas is sure to please Star Wars fans of all ages.
From cute Wookie Cookies, eye-catching drinks, to cakes, and even sushi. Put together your very own vegan Star Wars candy snack bar with these ideas!
Jump to:
Wookie Cookies
Don't be fooled, these are not gingerbread cookies! Instead, these Vegan Star Wars Cookies are flavored with delicious mocha, a new flavor Keisha, the creator behind flouredframe, decided to try for this recipe! They're vegan, crisp, deliciously flavored, and super fun to make. The perfect adorable treat for your next Star Wars Night or Theme Party!
Star Wars Ewok Cake
This vegan Star Wars Cake is definitely an eye catcher for your next Star Wars Party! It is a Chocolate Blackberry Cake with Almond Buttercream and Crushed Oreo Cookies - wow! For this recipe you can use your favorite plant based chocolate cake recipe, even boxed! Just add a handful of fresh blackberries and blackberry jam into your mix for some extra flavor and richness. Top with Oreo for a dirt like appearance, along with rock candy for decor and fresh mint for the look of wildlife and a Ewok created out of Marzipan. Amazing!
Baby Yoda Mini Donuts
A long time ago, in a galaxy far, far away you'll find the recipe for these awesome Baby Yoda Mini Donuts! Their minimalistic design makes it so easy for you to recreate these. These donuts are entirely plant based and baked instead of fried. The donut batter is vanilla and lavender flavored, topped with a lemon and matcha glaze. In my opinion they are the perfect addition to a Star Wars Themed Candybar!
Darth Maul Cupcakes
These delicious vegan Dark Chocolate & Blackberry Cupcakes with an Oreo & Chocolate Frosting are not only delicious, but they will make you join the dark side for sure! They are rich in chocolate and so adorable looking. What a great addition to your Star Wars Candy Bar!
Ewok Sushi Bites
The furry friends from the forest moon of Endor are tiny but tough. While their allegiance may be misdirected, they are steadfast allies always willing to lend a helping hand. Though they are carnivorous creatures who's to say they wouldn't dabble in a vegan lifestyle now and again? These seasoned tofu pockets filled with brown rice look just like the pint-sized warriors and are just as tasty as they are adorable. Just make sure to leave out the Salami pieces that operate as decoration for their "mouth" and you'll have the perfect vegan Ewok treat!
Bantha Boba Milk Tea
Keisha from flouredframe has another great treat for us. This unique milk tea drink is perfect to show off to your friends! Without a doubt, this butterfly pea milk tea aka Bantha Boba milk tea is not only incredibly cool looking, but oh so delicious! It is easy-to-make, and its lovely blue hue is all natural. Yes - that's right, it comes from butterfly pea flowers – no artificial coloring here!
Star Wars Bread - Yoda & Ewoks
Dexter from thedexterousvegan got super creative using a soft bread bun recipe from @astepfullofyou (recipe in her highlights) and tunred those cute bears into Ewoks and Baby Yoda! These cool bread rolls are perfect for your next Star Wars Party! Simply serve with some delicious spreads and you have an amazing and cool looking treat for everyone.
JAWA Cookie Cupcakes
These Jawa Cookie Cupcakes are incredible looking and very simple to make. These are ideal for vegan Star Wars fans or any Sand People guests with food allergies, like lactose intolerance. What a cute addition to your next Star Wars Party!
Caramel Mud Star Wars Cake
A decadent caramel mud cake, free of dairy and eggs. This mud cake is decadent, but not overwhelming. It is the perfect balance between moist and dry, not too rich, not too sweet. Follow the recipes' optional directions to transform this cake into a stunning and fun Star Wars cake!
Resistance Cupcakes and Star Wars Cake
Make your very own Galaxy cake and/or resistance cupcakes. These cupcakes are so easy to make that even Jar Jar Binks could do it!
Yoda Cucumber Bites
Fuel your force with these cucumber bites. Make this refreshing snack in the shape of Master Yoda (or Baby Yoda) and serve with delicious spreads and dips like Hummus, Guac, Salsa or Spinach Dip. Feed your guests party guests with healthy, mindful snacks on your next Star Wars Party, and you all will feel the force!
Galaxy's Edge Out Outpost Mix Popcorn Copycat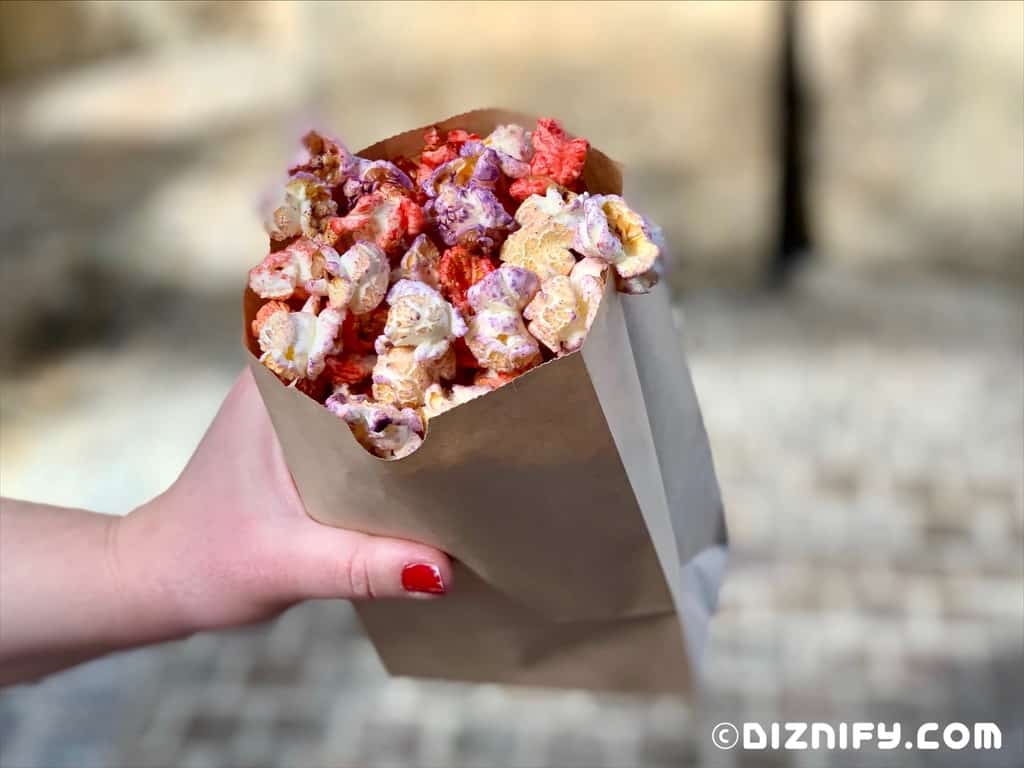 There are a lot of fun flavors to explore in Star Wars Galaxy's Edge, but one of the most unique is Kat Saka's Kettle's Outpost Popcorn Mix recipe. Enjoy this colorful copycat blend of sweet and spicy flavors during your next Star Wars Movie Night or Party.
No-bake 'Chewie' Chocolate Pretzel Wookie Cookies
These no bake "Chewie" Chocolate Pretzel Wookie Cookies are the perfect addition to any Star Wars Party or Movie Night! They are super easy to make and so delish, just make sure to use vegan butter instead of regular for this recipe.
Baby Yoda Cocktail
This Baby Yoda Drink is the cutest drink around! Serve this refreshing drink on your Vegan Star Wars Party, and feel the force with this amazing and super easy Yoda Cocktail.
Fruit Tie Fighters
Starfighter Pilots must keep their energy up when headed into battle, and these fruity TIE tributes are just the snack they need when fighting against the Rebellion.
Conclusion
Thank you so much for reading and have fun putting together your Vegan Star Wars party, movie night, or candy bar! What are you going to make first? Let me know in the comments below.